Winners Announced for Cuban Missile Crisis Lessons Contest
Belfer Center and Foreign Policy Magazine Name Winners of Joint Contest
News, Belfer Center for Science and International Affairs, Harvard Kennedy School
October 19, 2012
On the 50th anniversary of the Cuban Missile Crisis, Harvard Kennedy School's Belfer Center and Foreign Policy Magazine invited policymakers, scholars, students, and members of the public to propose 300-word lessons for today's leaders from the 13 days in 1962 when the world stood on the brink of nuclear war. The question posed was: "What can statesmen learn from the most dangerous confrontation in human history to better address challenges of war and peace today?"
The contestant in each of three categories (grades 6-12, general public, and foreign policy professionals and graduate students) to submit the best lesson would receive an iPad and a year's subscription to Foreign Policy magazine.
Today, the Belfer Center and Foreign Policy are pleased to announce the winners of the Cuban Missile Crisis lessons contest.
The winners are….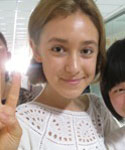 Grades 6-12
EDEN ROSE NILES, Colorado Academy High School, Denver, CO
Lesson: During a crisis, when military action is viable as a first response, the morality of using weapons to reach a resolution must be considered in order to prevent a catalyst for greater conflict and subsequent death.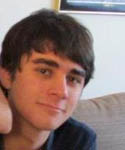 General Public
ZACHARY ELIAS, Dartmouth College, Hanover, NH
Lesson: The Cuban Missile Crisis taught the United States what containment feels like.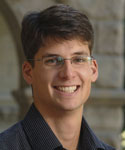 Scholars and Practitioners
REID PAULY, Research Assistant, Center for International Security and Cooperation (CISAC) at Stanford
Lesson: Multilateralism is key.
The complete lessons submitted by the winners – and the names and lessons of two runners-up in each category – are included in the attached document.
The Belfer Center and Foreign Policy, and the board of advisors – Graham Allison, Nicholas Burns, Michael Dobbs, David Rothkopf and Philip Zelikow
– extend their congratulations to the winners for their thoughtful, valuable lessons, and thank all contestants for taking the time to apply lessons from history to today's critical issues.
For more information about this publication please contact the Belfer Center Communications Office at 617-495-9858.
For Academic Citation: